Home » How To Tweet Your Way to a Million Dollars
Use Twitter's 330million+ users to drive more traffic to your affiliate link
There are two ways you can use Twitter to drive traffic to your Beirresistaible affiliate link.
You can create a free Twitter account, gain followers, and share offers with your followers
You can purchase ads through Twitter's advertising system
Using A Free Twitter Account to Drive Traffic To Your Affiliate link
Unlike writing blog posts, recording podcasts, or filming videos, you only need a few seconds to write and send out a tweet to your followers.
Think about it: how much time do you need to write 280 characters?
A minute, probably?
Then think about how many people are going to be seeing your 60-second handiwork.
Hundreds? Thousands? Millions?
And the great thing is the 280-character limit is enough to send out a positive, funny, and shareable tweet.
They'll get your message loud and clear because it's not going to be sandwiched between a 500-word introduction and a 300-word conclusion!
Potential to gain a massive following quickly
If you write great copy, Twitter can be your marketing playground.
Imagine writing witty tweets and getting the attention of people with their own massive following who then retweet your tweet to their followers.
A single tweet could result in massive exposure to your affiliate link.
Even if you've only got a few hundred followers in the beginning, if each of those followers retweets your message to their own followers, then you're going to see a snowball effect.
Your tweet could be retweeted many times over until you eventually reach a massive audience.
They'll check out your Twitter account, go through your past posts, and if they like what they see, then they'll also end up following you.
They'll also notice tweets about Beirresistible products which include your commission referral links.
This means you start getting paid!
Keep in mind that if you don't want to spend the time growing a Twitter audience naturally, you can also try paying big twitter influencers.
Try reaching out to people who already have large followings and see if they will consider promoting your or your landing page.
This can be especially useful if you search for Twitter users that have big lists in relationship markets.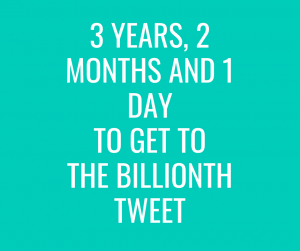 Twitter can help you get more leads and commissions
Building a strong following on Twitter isn't going to happen overnight. But when that day finally happens, and when you've finally established a solid reputation on the platform, you can easily get more leads and commissions.
As with other marketing platforms, you've got to give plenty of value for free first before you ask for anything in return.
Don't be overly promotional – in fact, try to avoid promoting products too often in the early stages of your Twitter account.
Set up an awesome Twitter profile
Before you set up your Twitter profile, check out your profiles on other social media platforms.
Make sure your Twitter profile is consistent with the others. You don't want people to get confused.
As an affiliate, it's okay to turn yourself into an expert
A relationship product guru who offers reviews.
A relationship enthusiast who shares success stories with occasional promotions.
Go and find funny relationship experiences in movies or TV shows and incorporate promotions.
Try using the same cover image or the same profile picture between your social media channels and blog (if you have one.)
You should not use any Beirresistible branding, business or product names. Instead, come up with something of your own. Try to be creative.
Get twitter traffic from influencers
If you're totally new to Twitter, you want to find an influencer with a massive following (like a Twitter personality) to help give your account a boost.
You can do this by following and engaging thought leaders and influencers.
You want to get your name out so you should add value to the conversations these influencers are participating in.
You want them to get curious about you.
You want them to think you're giving away plenty of value.
Retweet their most important tweets, mention them in your own tweets, etc. Making sure to include their Twitter handle in your tweets.
Many influencers react positively when quoted and would not hesitate to retweet your message to their followers.
This gets their followers curious about you, specifically why you got a retweet or a mention from someone they look up to.
They'll go check out your Twitter profile and if they think you're worth following, they'll click on that follow button!
In short, network and build relationships with the most important people in your industry.
You might be surprised, and one day you'll go from a few followers to a few hundred or even thousands!
Give value before promoting our offers
You're not going to get real people to follow you if all you tweet about is Beirresistible products. People will think you're a spammy person who offers no real benefit.
So, what you need to do is you need to give out value first. And by value, I mean sharing nuggets of information that people can actually use in their lives or in their own businesses.
Here are some suggestions for providing valuable content:
Bite-sized advice to address people's pain points
Search for people's tweets about their problems and offer advice
Share funny or interesting facts about relationships
Point out relationship disasters in the news
If you can help people by answering their questions, you can gain their trust because you offered value upfront.
Don't ask them to follow you or buy your product immediately. First, give value wherever you can, and you'll be justly rewarded for your efforts.
When people realize just how helpful you are and how much value you add to your community, then people are going to follow you.
Buying Traffic On Twitter
Twitter also has a platform where you can buy traffic. This is a direct marketing technique that can be very effective if done properly.
You can get a start in buying traffic on Twitter at the following URL.
After you have a Twitter Marketing account there are different ad types that you can create.
Promoted Tweets
Promoted Tweets are basically just regular Tweets that you are paying to display to people who don't follow you.
Like regular Tweets, they can be Retweeted, liked, and so on.
Promoted Tweets offer a chance to extend the reach of your great content that is already performing well on Twitter or other social channels.
Promoted Tweets will appear directly in targeted users' timelines, at the top of their search results, and in the Twitter mobile app.
Promoted Accounts
These allow you to get your account up and in front of targeted Twitter users.
Your Promoted Accounts will be displayed directly in potential followers' timelines, as well as in the 'Who to Follow' suggestions and search results.
Promoted Trends
You can also pay to promote a hashtag to the top of the promoted trends list.
When Twitter users click on your Promoted Trend, they see an organic list of search results for the topic, with a Promoted Tweet from you at the top of the list.
As people pick up on your hashtag and start using it themselves, you can gain additional organic exposure that increases the reach of your campaign.
There are lots of different types of Twitter campaigns. Our suggestion is that you focus on website clicks or conversions.
Targeting
You'll start with geographic targeting, getting as specific as a particular metro area or even postal code, or as broad as a whole country.
You can also target by gender, language, device, platform, and even carrier.
The more detailed targeting options allow you to target specific user characteristics like interests, behaviors, and even the specific keywords and TV shows users Tweet about.
These items were covered in more detail in the previous post on Facebook.
Details about the best types of audiences to target for Beirresistible products can be found here. 
Creating Your Ads
Remember to include a good call to action in your ads. You want the viewer to know what they need to do next.
I hope this quick dive into the world of Twitter was useful for you.