Here are some updated Facebook Ad ideas that you can consider as you prepare your Facebook traffic campaigns for promoting Beirresistible.com.
I have also included notes about each ad to help you with your ads development.
Remember that a marketing campaign requires constant testing. Be creative and test as many banner ideas as you can.
Also be sure and pay attention to Facebook compliance and rules. I highly suggestion you read this article about Facebook compliance and avoiding a banning.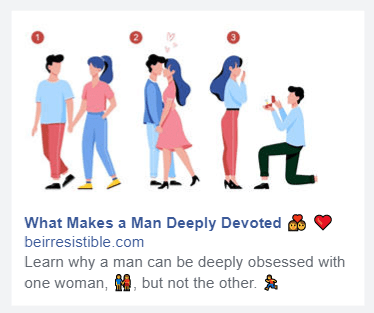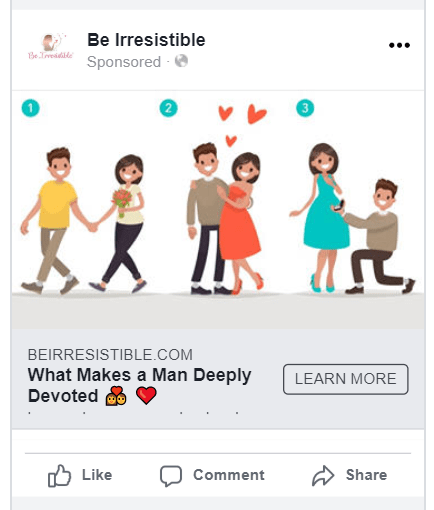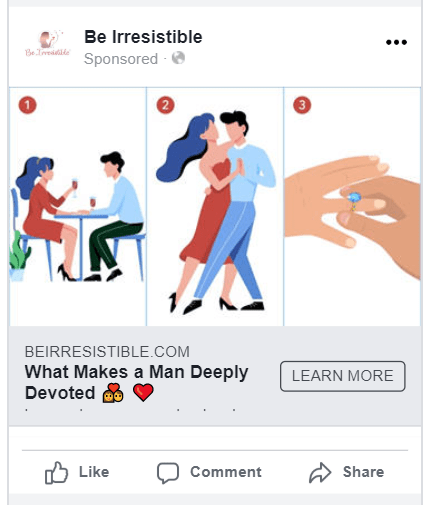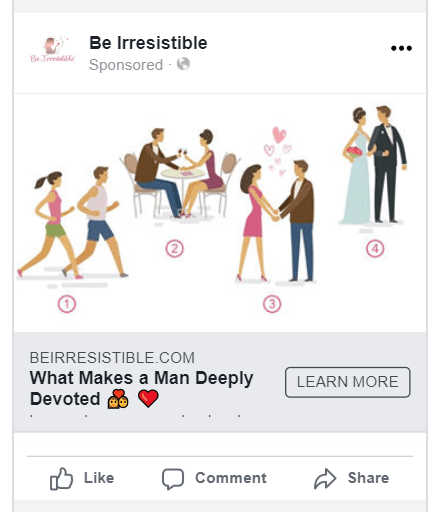 In these examples consider the positive nature of these fun, comical pictures. They are engaging and uplifting which can help with Facebook compliance.
Also, notice how the steps grab your attention and tell a success story that most people want.
Finally, consider testing ad copy with emojis. This can be very effect in grabbing someone's attention.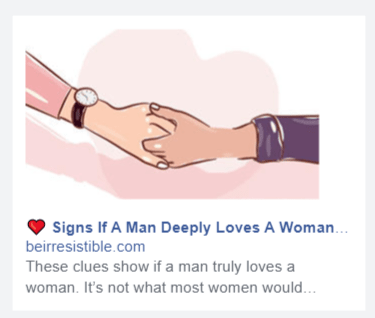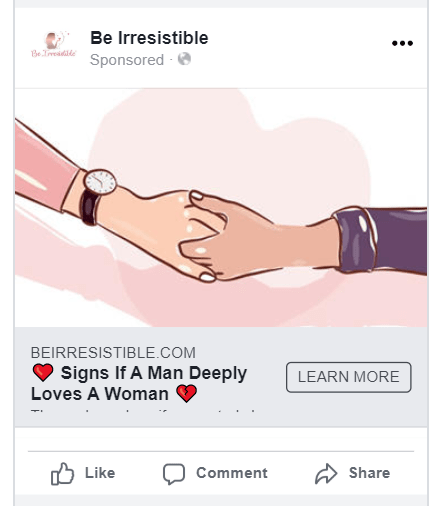 Consider using symbols for the images in your ads. These symbols can be things like roses, hand holding, rings, and other items of devotion and love.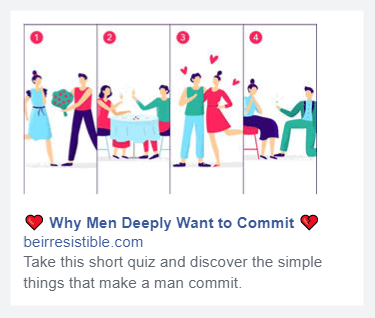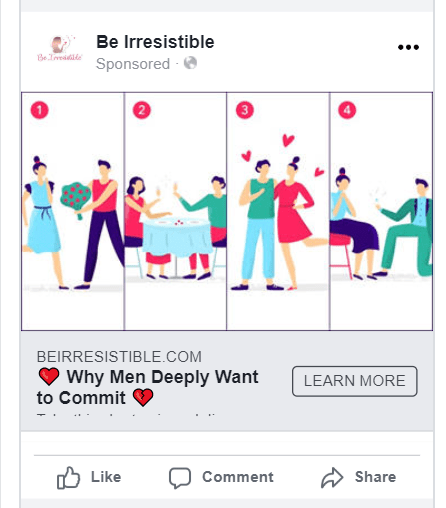 Quiz style landing pages can be a great way to grab someone's interest. They have done very well in the past, however compliance may be an issue in the future.
Consider a quiz that can integrate into a full website to provide a more authentic experience. 
Hopefully this will be a good starting point for your Facebook ads campaign.
Remember that you cannot claim to represent James Bauer or Beirresistible in any advertising. Review the rules here if you have any questions.
Best wishes, and let me know if you have any questions.