Home » How Experts Use Slideshare To Generate Oodles of Traffic
A Proven Affiliate Marketing Technique Using SlideShare
SlideShare is a place where people can share PowerPoint-style presentations.
SlideShare may seem like an unlikely candidate for getting relationship traffic to your Hoplink, but trust me and you'll see how its possible.
First, here is one of the top reasons why you should consider testing Slideshare:
Massive traffic of over 80 million visitors per month.
80 million may not be as many visitors as say Facebook, Twitter or Pinterest, but 80 million is still a significant number.
If you consistently publish high-quality relationship content on SlideShare, then you're going to get a good amount of those 80MM visitors clicking on your affiliate link.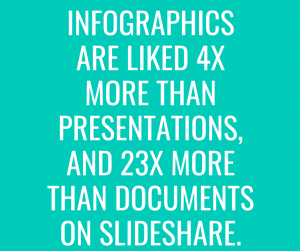 SlideShare content ranks well on search engines
SlideShare has excellent domain authority, and it has a good reputation on Google. When you type in long-tail queries on Google, you'll often find SlideShare content ranking on the first page.
The platform also pulls text from your slides which helps immensely with the SEO side of things.
This means if you optimize your SlideShare content for a certain keyword or keywords, then you're probably going to see it rank high up on Google.
If you insert your link in your profile or content description then you'll have people hopping on over to your website, curious to know more about what it is you do.
SlideShare allows users to embed their favorite content onto other people's websites.
This is not only helpful for getting views on other people's websites, but it's also great for your landing pages SEO (just don't forget to add your link!).
You Can Upload More Than Just Slides
To use SlideShare effectively you need to know how to create a Powerpoint Presentation, as those are the 'slides' you post to the site.
With that said, it's not just your PowerPoint slides, that are going to get massive traffic.
On SlideShare, you can upload PDFs, Word files, and text files, and more.
If you want to upload an infographic, you're going to have to save it as a PDF to preserve its layout, fonts, and images.
You can also add YouTube videos to your presentation if you like, so if you've repurposed your content into a video, then you should consider adding it to SlideShare to get more views for your video.
Get High-Quality Traffic From SlideShare
Find a Topic
I suggest you go to SlideShare and take a look at the information currently available on relationships – see resources section for the link.
When you're on SlideShare, try searching for a variety of relationship-related keywords.
Here are some ideas that should convert well.
My guess is, though, that you will find low-quality content on their site about relationships. That's a good thing for you! SlideShare doesn't have much competition in the relationship niche.
Produce High-Quality Presentations
Anyone who uploads basic and boring sets of PowerPoint slides and expects millions of views and people to share it is going to be disappointed.
If you want your SlideShare content to make the rounds on social media and get embedded or linked to on various websites, then you have to take the time to create well-designed slides.
Luckily, making slides is much easier than building websites or coding HTML and CSS.
You can buy premium templates from places like Graphic River or Creative Market and use them as a base to create powerful and visually-stunning slides.
You're mistaken if you think you're going to have to spend a few hundred or a few thousand dollars.
Premium templates only cost around $10 to $50, depending on the vendor and what's included in the premium pack.
Premium templates include hundreds or even thousands of template slides, vector icons, and excellent customer support.
You can simply drag and drop your content onto the slides and voila! You'll have a presentation you can proudly upload to SlideShare!
If you're affiliating for His Secret Obsession, we suggest you go to SlideShare and look at all the examples and then go ahead and make more attractive slides, to take that top spot in Google.
Other Ways To Choose Your Slideshare Subject
For an example, consider the keyword phrase "online dating". When I searched for this phrase out I was surprised by the terrible quality of the products that showed up.
These presentations have very little value and look like they were made by robots.
I imagine you could quickly put together a nice presentation about online dating that could attract SEO and lead to nice commissions.
Use Your Target Keywords In The Content
As you learned earlier, SlideShare pulls text from your slides and Google indexes all SlideShare content.
This means that if you want your content to rank on Google for your keywords, then you would have to add the keywords to your content.
For instance, if you're targeting the keywords "get him back," then you should make sure to include this keyword phrase in your slides.
Additionally, you should also include this keyword in the title, description, and tags of your presentation.
Some SEO experts also suggest using your main keyword as your presentation file name as it may help your content rank higher on search engines.
Include More Slides Than The Competition
If you find that most of the presentations about your particular keyword have the same number of slides, go the extra mile and add a few more to beat them.
If they all have 4 slides, you go ahead and have 7. If they all have around 15 slides, try to have 20.
Add A Strong Call To Action At The End
Even if your content ranks high on Google for your target keywords, if you forget to include your website link anywhere on your content, then no one's going to click your promotional links and you won't make any money!
When you set up your SlideShare profile, make sure to add your website link to your profile.
Then when you create your PowerPoint slides, add your link again. SlideShare doesn't limit where you can put your URL on your slides.
I highly suggest you put a big, beautifully designed button at the end of the presentation with a strong call to action to go view our free presentation.
Make Your Content Valuable
SlideShare gets 80% of its traffic from search engines. These are people who typed in their query on Google, found your SlideShare title relevant, and clicked on through to SlideShare to read your content in detail. Don't make them regret their decision.
Provide as much value as you can in your slides. The design is important, but so is the content.
You can have the best-designed presentation on SlideShare, but if your content is lacking, then you're not going to have a lot of shares and engagement on your slides.
The best way to make the most of your hard work is by giving your audience what they want.
Address their pain points, so to speak. Give them the solution to their problems.
At Beirresistible we offer a lot of valuable content you can use. Here are links to our articles.
Articles for His Secret Obsession
Articles for What Men Secretly Want
We also have hooks and angles you can use if you want to write your own content.
Be aware that if you just copy our articles and dump them into some slides, you're not going to go far in the affiliate world. Anyone can do that, and it's not going to produce good content that sets you apart.
Consider our free articles as a baseline from which you can build. Be creative and try to add value to what you share.
Publish High-Quality Slides Regularly
In affiliate marketing, you have to publish high-quality content regularly. This means spending some time researching, writing, and publishing content on SlideShare.
If you publish content on other places like a landing page you can repurpose your content into different formats such as videos, presentation slides, podcasts, etc. Doing this means you'll be getting more mileage out of your work.
Finally, SlideShare does not let you edit presentations once you upload them. Yes, it's very annoying and the community is frustrated by this.
If there is a change you want to make, you must delete and re-upload your presentation, but this can hurt any SEO you've grown.
So make sure your links work and your call-to-action buttons are in place before uploading. I'd hate for you to lose any work.
Share Your Slides
You can easily share your slides using the Share button on SlideShare. The default options are Facebook, Twitter, and LinkedIn.
If you want to share them in other places too, then you can just copy the direct link and then paste it wherever you want!
Are You Excited To Start Getting Quality Traffic From Your SlideShare Presentations?
I bet you are! Publishing content on SlideShare is easy. You don't even need to write new content – simply repurpose content you've already published, and you'll have content for the platform.
Then share it with your friends and followers on other social networks to get the ball rolling!
SlideShare is an established platform, but not too many marketers know how to harness its power.
Get a head start on your competitors by following all the tips you've learned in this guide. Check your ClickBank transactions in a few months, and you just may notice a significant jump in the number of sales coming from SlideShare.