Home » Best Methods To Earn Mega Bucks With Instagram
know this about Instagram and succeed
Getting up and running on Instagram is straight-forward and quick.
Even better still is this.
More people engage on Instagram than any other social network.
According to Adweek, the average post engagement rate on Instagram is among the highest of all social networks at 3.31% (compared to a 0.07% average engagement rate per Tweet on Twitter Source.
Also, Instagram advertising is backed by Facebook so businesses of all sizes can afford to run adverts.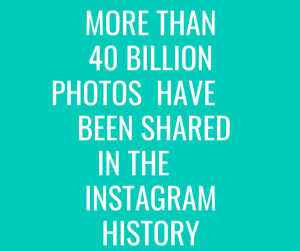 On Instagram, you can use image, video, slide, and story ads to promote Beirresistible products through your affiliate link.
Instagram marketing works like most other social media marketing does
Build an audience, develop your brand, generate leads, and turn followers into customers.
As you're now aware your marketing efforts start with posting high-quality content and engaging regularly with your followers.
In addition to this on Instagram, you want to use hashtags. Hashtags get your posts seen by more people who are interested in the relationship niche.
Also, as an extra way to engage with more people, make sure you are sharing user-generated content.
An example of user-generated content is Coca Cola's personalized Coke bottle campaign. Coke drinkers were encouraged to post a picture of themselves posing with their personalized Coke bottle.
To get started on Instagram go and check out the profiles of relationship experts and coaches, see what they are posting. Once you know this you can start to think of the content you want to post.
Start your Instagram content research here by looking at Bumble:
Once you've decided on your content plan, and started to build an audience you'll want to move into the 'growth hacking' phase and boost your audience numbers.
Growth hacking ideas include:
-Mixing up Hashtags
-Using tags in photos
-Keep a high engagement with existing followers and new followers will happen
-Network with another person in your niche and do a cross promotion
-Plan a giveaway or competition
-Broadcast live to your audience
If you're literally just starting out on Instagram, possibly the best thing you can do today is spend time surfing the site.
Find stuff that interests you and then start to think about the content you might want to post, then go and study people with a huge following for more ideas.